Wedding at Villa Miani, Rome
Wedding photographer and videographer at Villa Miani, Rome
As is often the case when two people are meant for each other, it doesn't take much to create magic: and that is exactly what happened for these newlyweds who met at a dinner party at a mutual friend's house. Needless to say, since that first meeting Fabrizio and Carolina have been inseparable and they decided to crown their fairytale. With her sweet, radiant face and his determined gaze and broad shoulders, as all marines have, Fabrizio and Carolina chose two exclusive locations in Rome: the
Church of S. Alessio all'Aventino
to say "I do" and
Villa Miani
to celebrate their reception with friends and family. The
view of Rome
from the wonderful terrace of this historic residence is breathtaking.
United by an unbreakable bond of love which has grown stronger over their years together, Fabrizio and Carolina chose us at INESSE Handmade Photography as their wedding photographers and videographers to capture this special day.
From the moment she woke up, the joy shone through Carolina's smile. The bride got ready at her family home, where she put herself into the expert hands of Valeria Schirinzi for her make-up, and those of Pierluigi Fabri for her hair, and then slipped into her dress by Glen Spose. The same excitement and happiness shone through the groom's face as he put on his tailored suit from Sartoria Cadorna.
To seal the celebrations, as they left the church there was a customary guard of honour followed by the traditional throwing of rice, which made their day even more special.
Fabrizio and Carolina's wedding was full of love and happiness… then at Villa Miani, surrounded by the trees and with beautiful view of Rome at their feet, the newlyweds relaxed into blissful smiles, there were toasts, warm embraces, laughter and dancing to the music recommended for them by Alessio Scialò.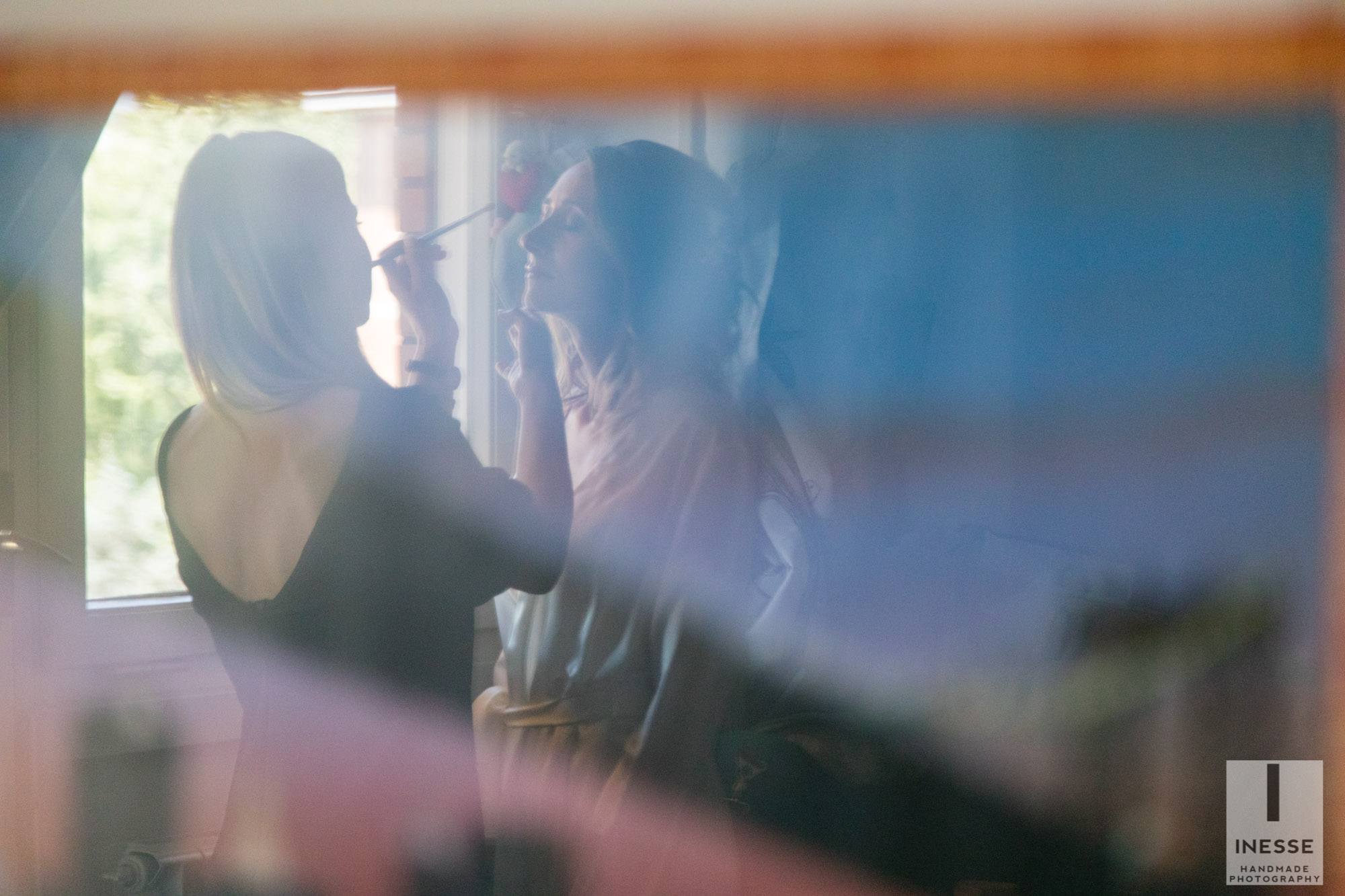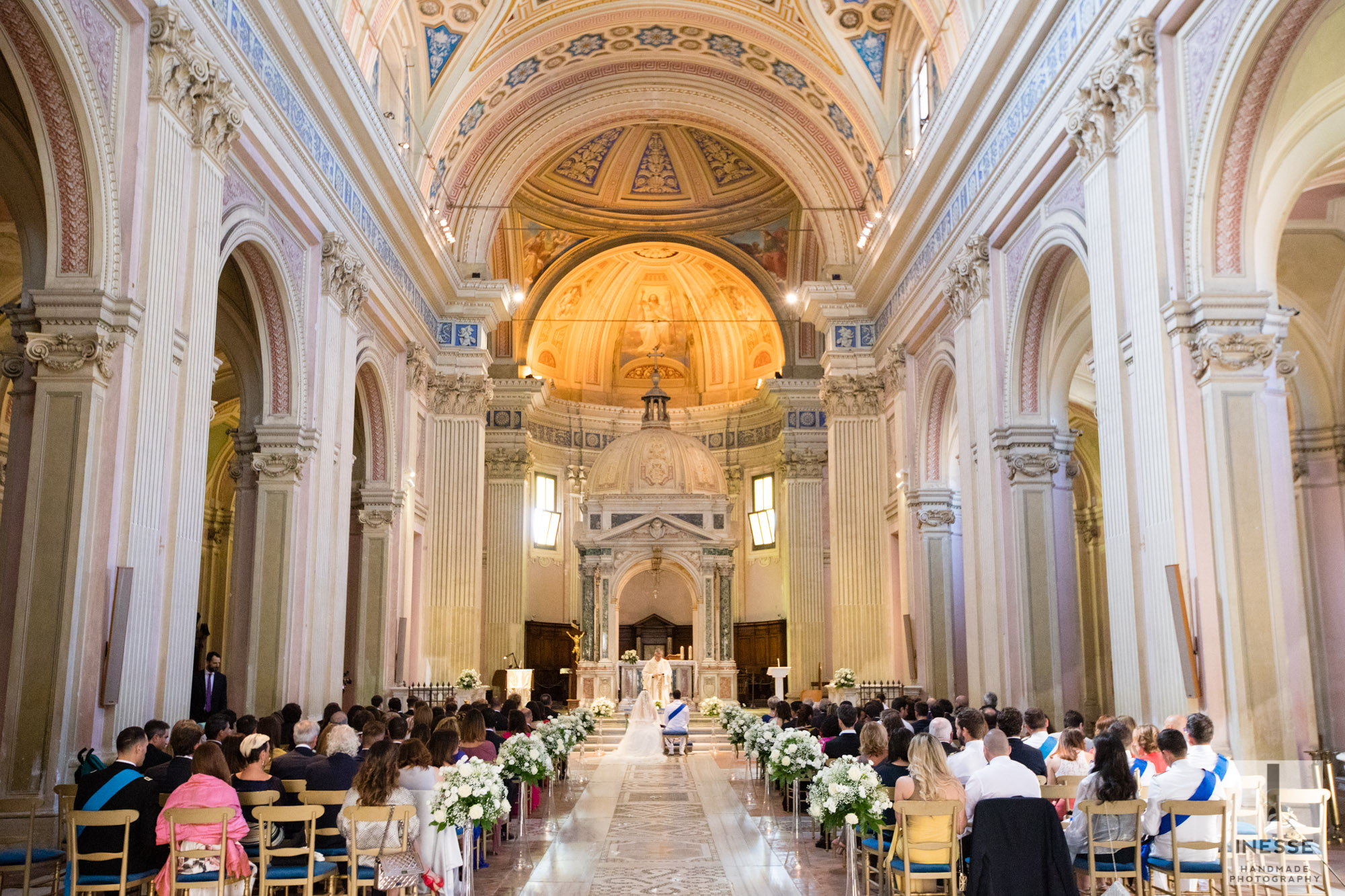 Back al BLOG
Go to PHOTOS