Italian Wedding Photographer in Las Vegas
Photographer of an Italian wedding in Las Vegas
Story of an Italian wedding photography Las Vegas & Los Angeles
After a few chats on skype with her and the bride and groom to be, the project took shape … until I met the couple and a crazy group of friends at Malpensa airport at 4 am one day in late August.
Taking part in Andrea and Monica's wedding didn't just mean being the usual wedding photographer, but rather entering into a unique emotional adventure that we became completely immersed in and we took part in a mix of excitement, tears, smiles, fatigue and desire to discover all that a unique trip from Los Angeles to Las Vegas involves.
Thanks to Andrea e Monica for choosing INESSE Handmade Photography as their destination wedding photographer in Las Vegas.
It all started a few months earlier, when via email and Whatsapp we began to imagine this dream by letting ourselves be open to all the ideas that came to mind. Monica was full of ideas and with Giada we immediately began working together to build what would then be the theme of the wedding: a journey "on the road" to "the city that never sleeps" chasing the charm of the images that so many movies and TV series had left us talking about Los Angeles and Las Vegas.
Beverly Hills 90210, Forrest Gump, Fear and Delirium in Las Vegas, Thelma and Louise, Oceans 12 are just some of the themes that all the guests (myself included!) tried to recreate in the exact places where those films and series had been shot . But then, not content with this, we added further locations with extra costume changes to give the right emphasis to our move to the Hollywood Walk of Fame or the legendary Peggy Sue restaurant
Day 1: travel, photo tour to Santa Monica Pier and shooting at Urban Light by Macba in Los Angeles
The journey started very early, practically without going to sleep and this made us understand immediately how these 4 days were going to be. With very little sleep, always running at full speed, ready for the madness of Las Vegas with the perfect mood!
Los Angeles was our point of arrival, it was our first taste of the American climate, with the first evening walk between Urban Light and Santa Monica Pier.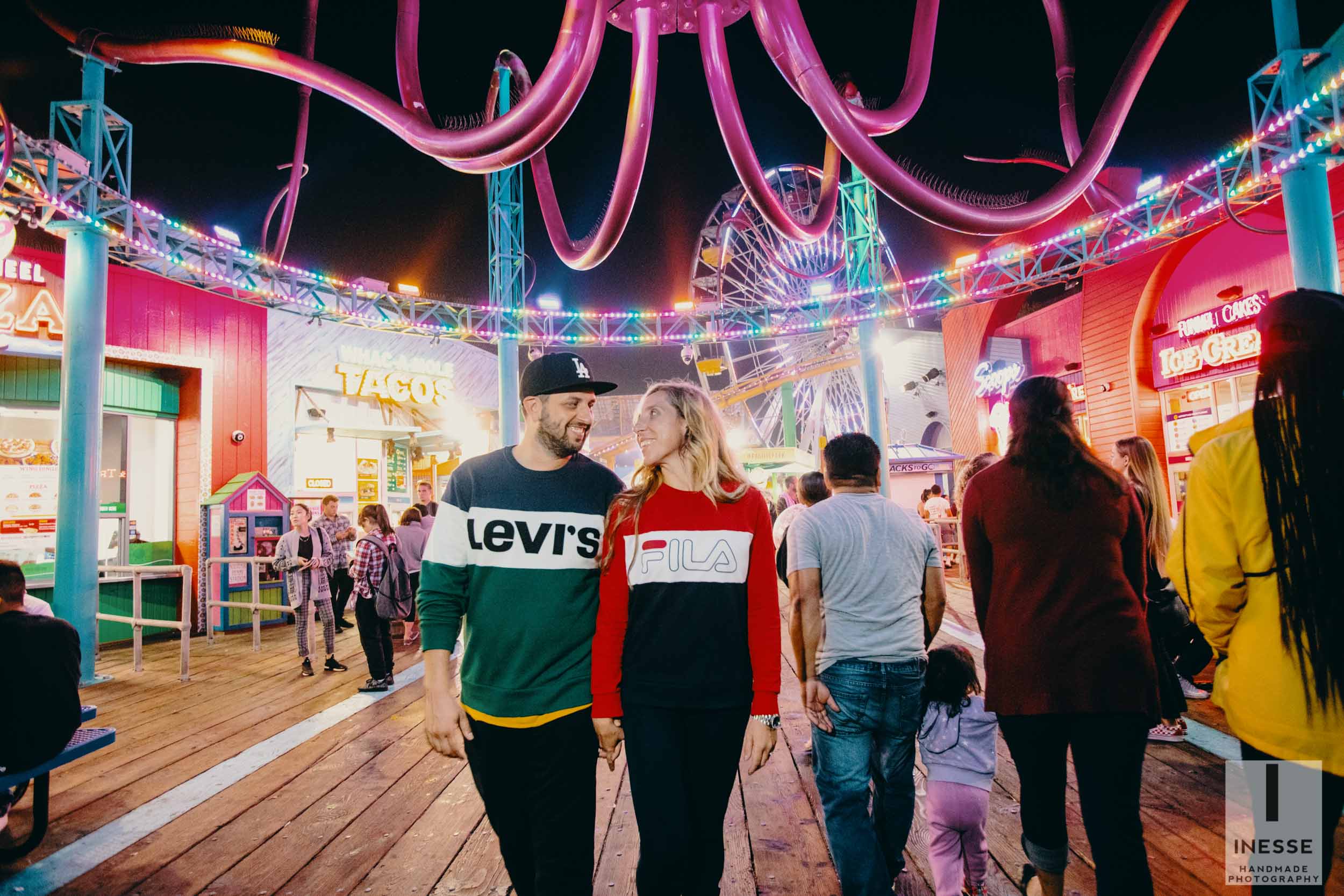 DAY 2: Lake Hollywood Park, Hollywood Walk of Fame, 7 Magic Mountains & Peggy Sue's 50's Diner, Civil Wedding and Red Rock shooting
The next day, we had a double change of clothes to relive the memories of Beverly Hills 90210, be super elegant on the Hollywood Walk of Fame and become "people on the road" in the vans we rented to go from Los Angeles to Las Vegas, passing through the desert with Thelma and Louise in mind. When we arrived in Las Vegas an unexpected world opened up, but it seemed so familiar as we walked through the interiors of the Bellagio or the other large hotels with all their slot machines, roulette and poker tables. Those of us who played were lucky, a sign that we were in the right place. Things continued like this … between constant delirium and fun, good nights out before the wedding and romantic moments like the couple's photoshoot at Red Rock.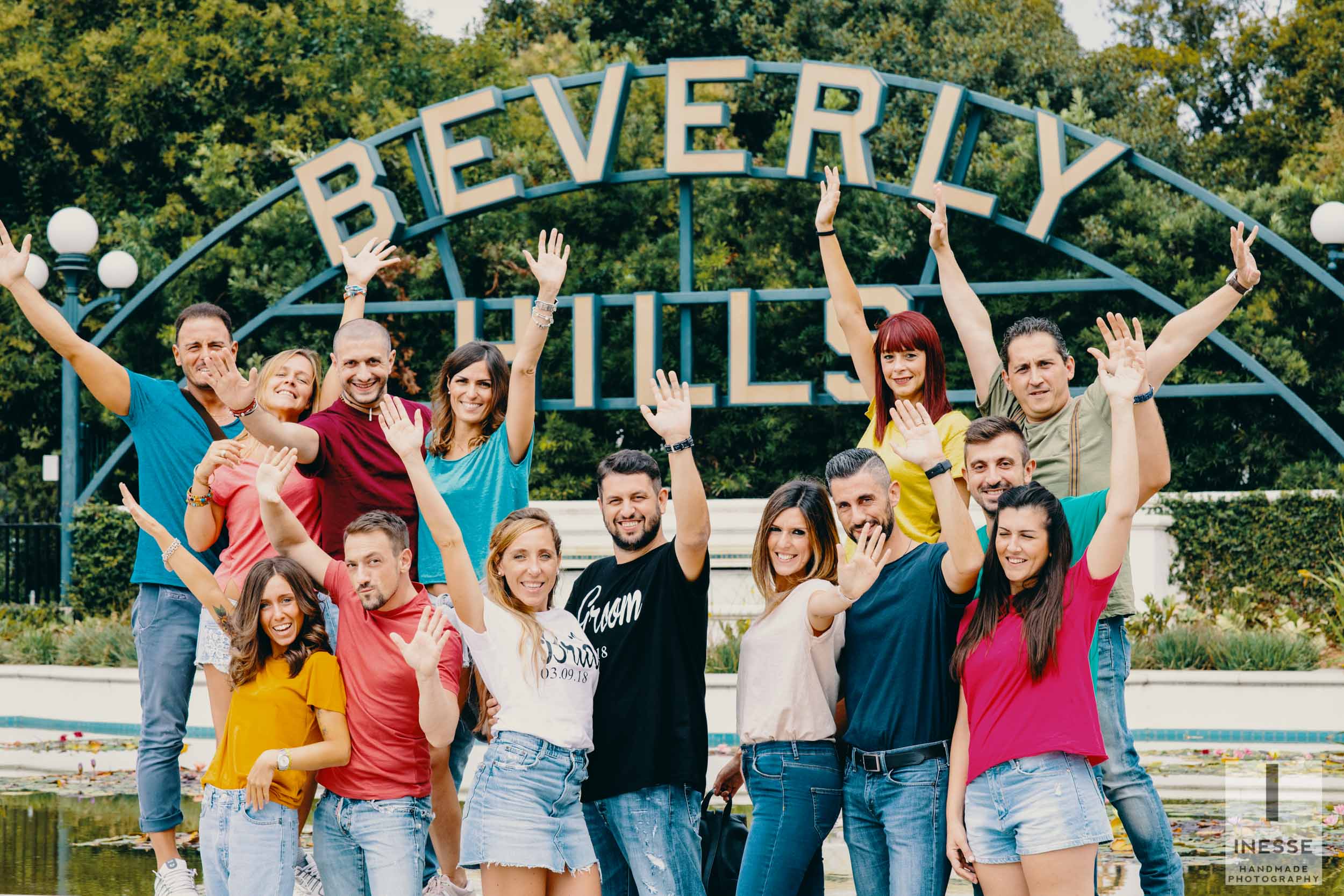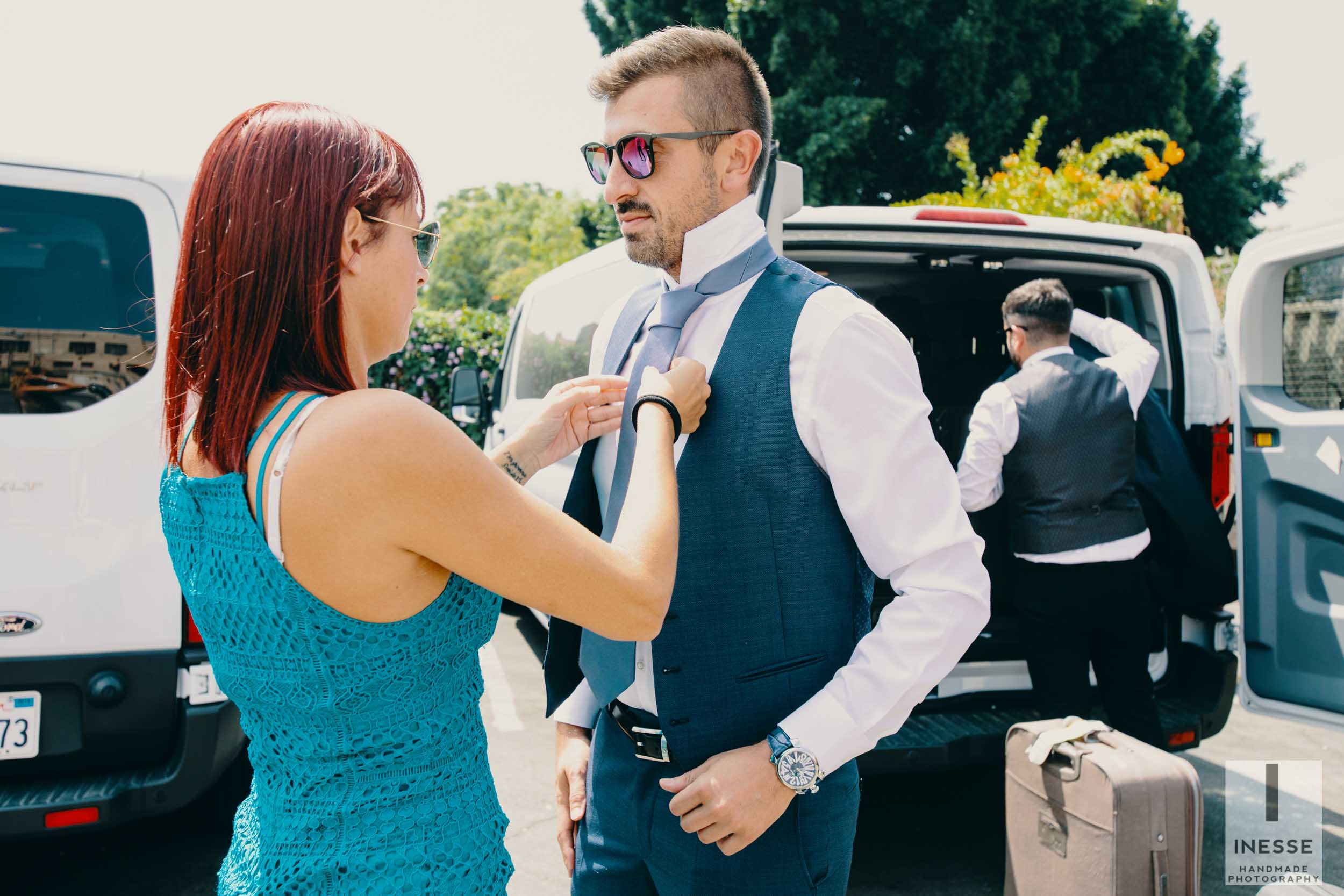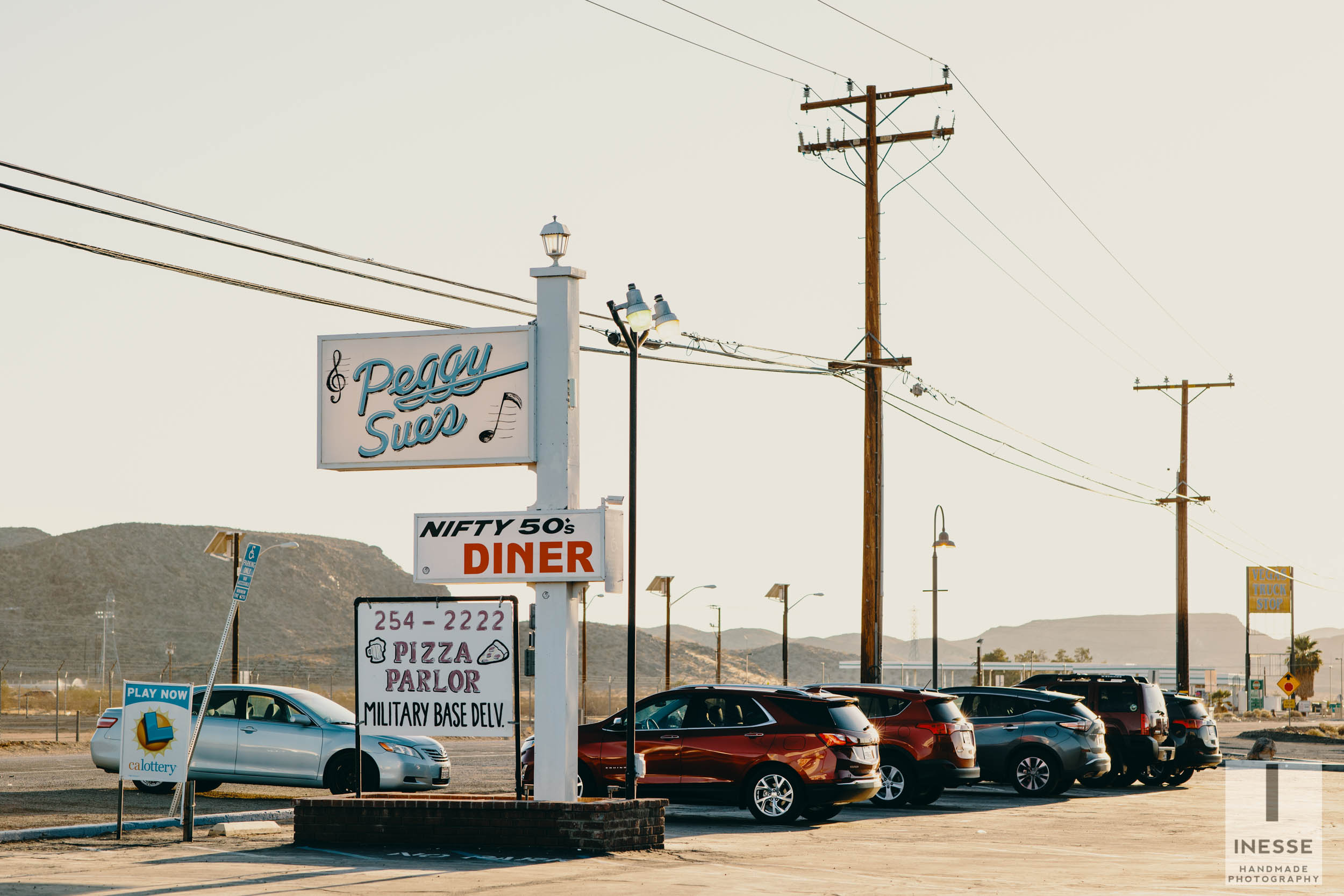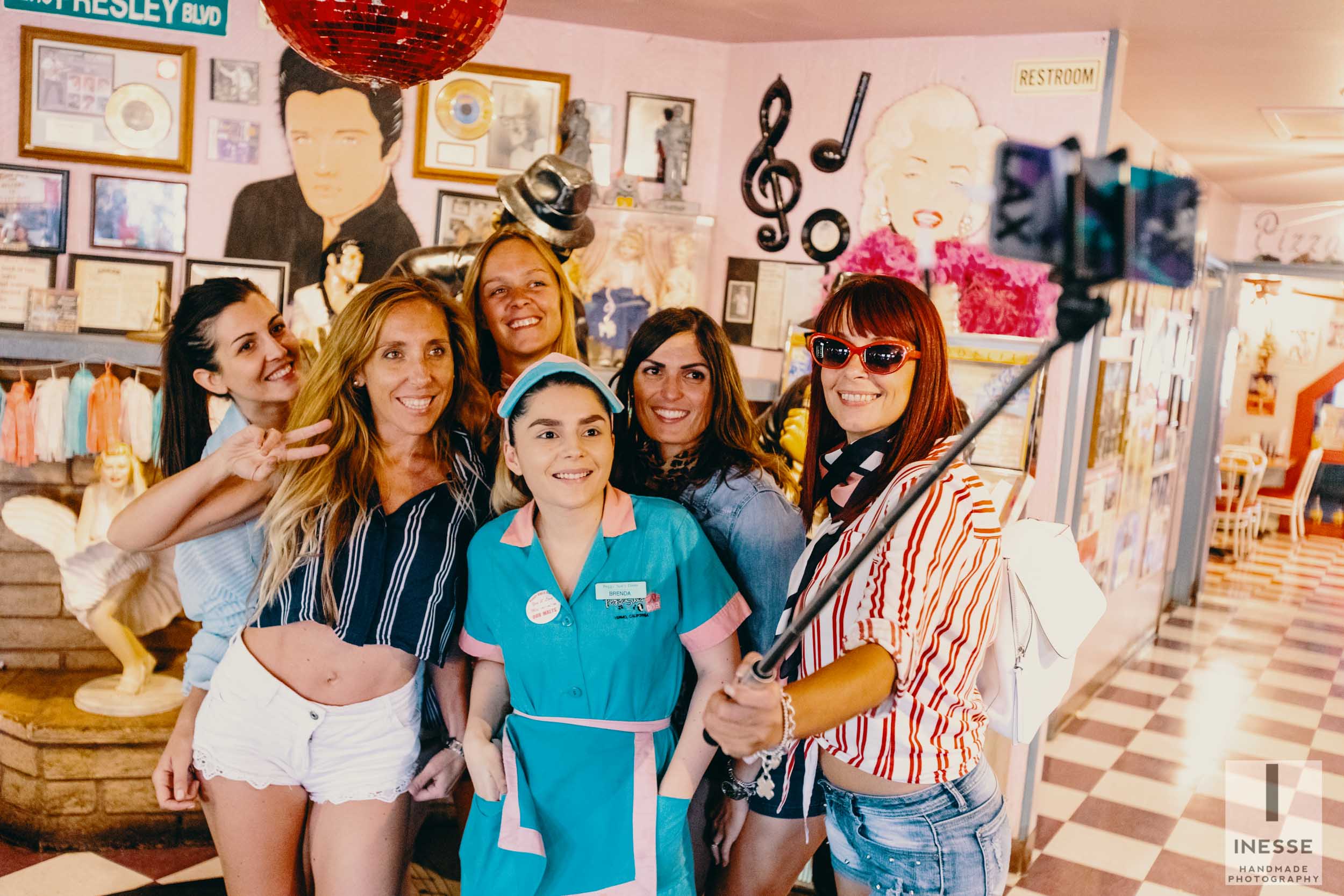 DAY 3: Wedding Day & Party
There is something stereotypical about getting married in Las Vegas, on the one hand the ritual is very organized in packages and precise times and on the other there is the madness of the churches where you will find Elvis Presley or other American legends. But if you make a choice like that of Andrea and Monica, you will still have the opportunity to take an exclusive location like the MGM Grand Hotel & Casino with a view of Las Vegas and preserve all the authenticity of an intimate wedding with a breathtaking view, enhanced and made even more exciting by that group of friends who shared those days of madness with you. Being surrounded by affection on your wedding day so far from home, reminds you how close those people are to you wherever you go. Everyone's tears in the end, the hugs, the smiles, are the proof of how strong the emotions experienced by everyone were, including me that I found myself embracing everyone as if we were all part of a family!
Las Vegas is not Las Vegas unless there is a surprise around every corner. And so, after exclusive suites, limousine, hummers and luxury dinners, the bride and groom wanted to give all their guests a special surprise: a helicopter ride over the city, to see the impressive blaze of lights immersed in the desert of Nevada from above.
Goodbye Fabulous Las Vegas, it was an experience I will never forget!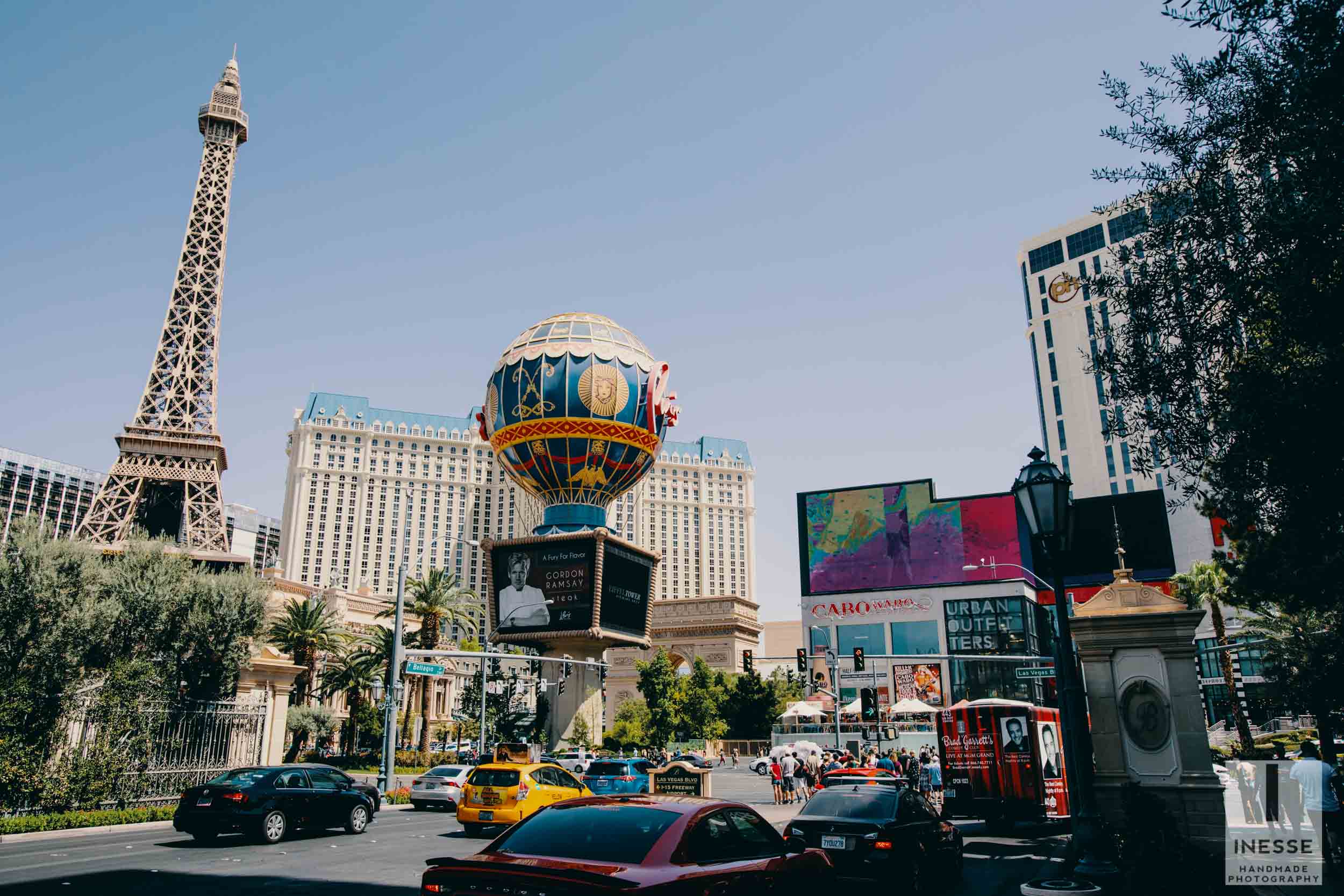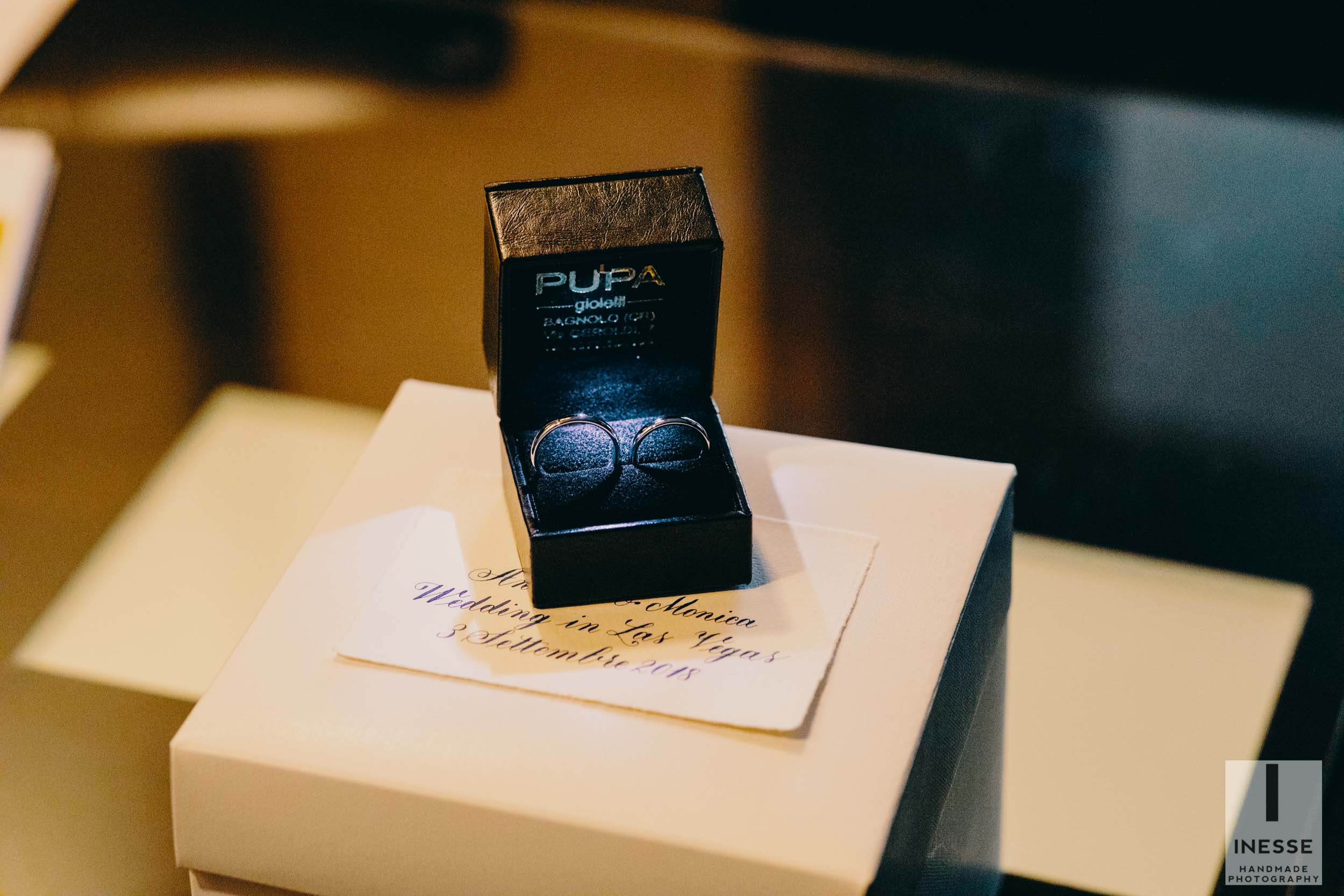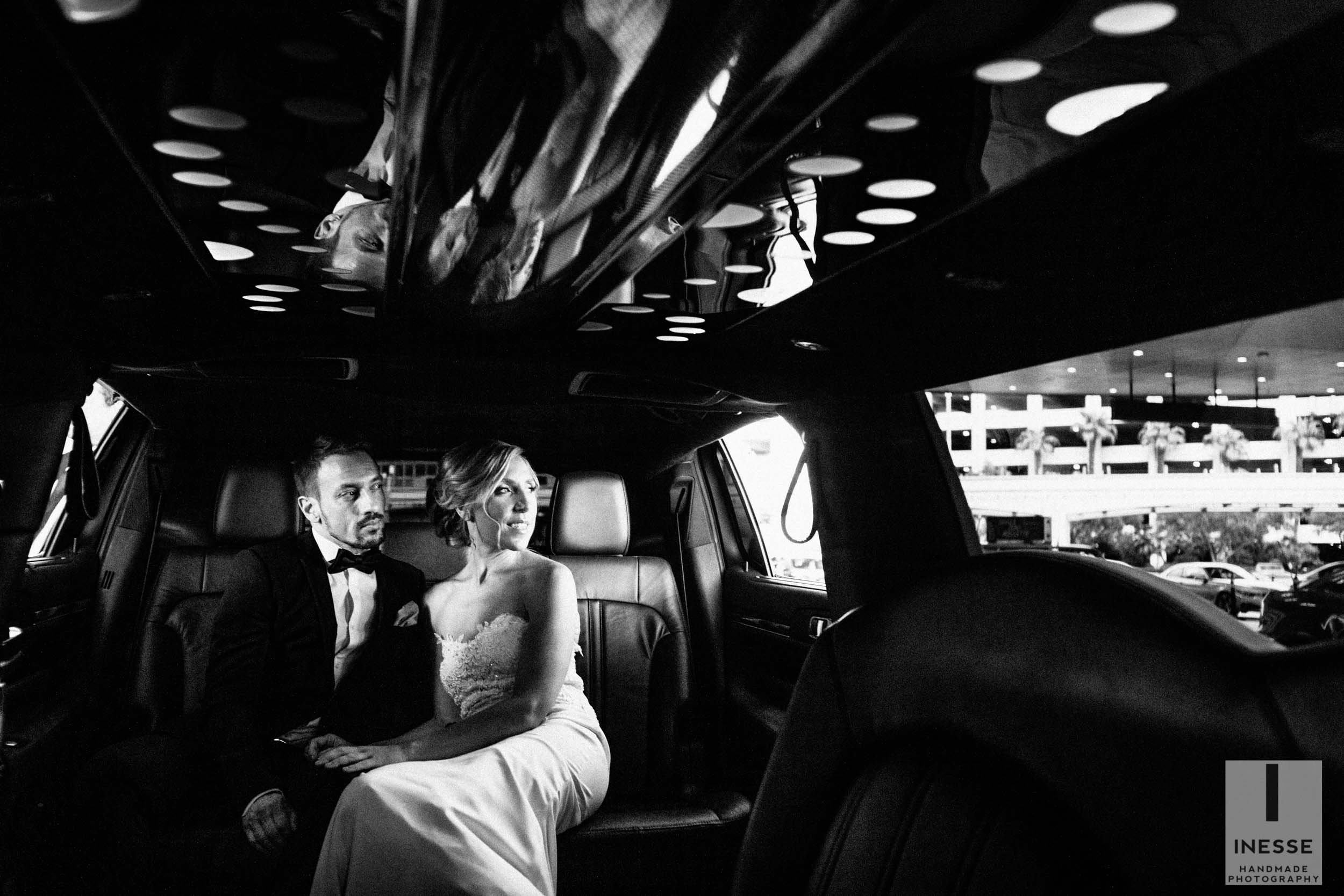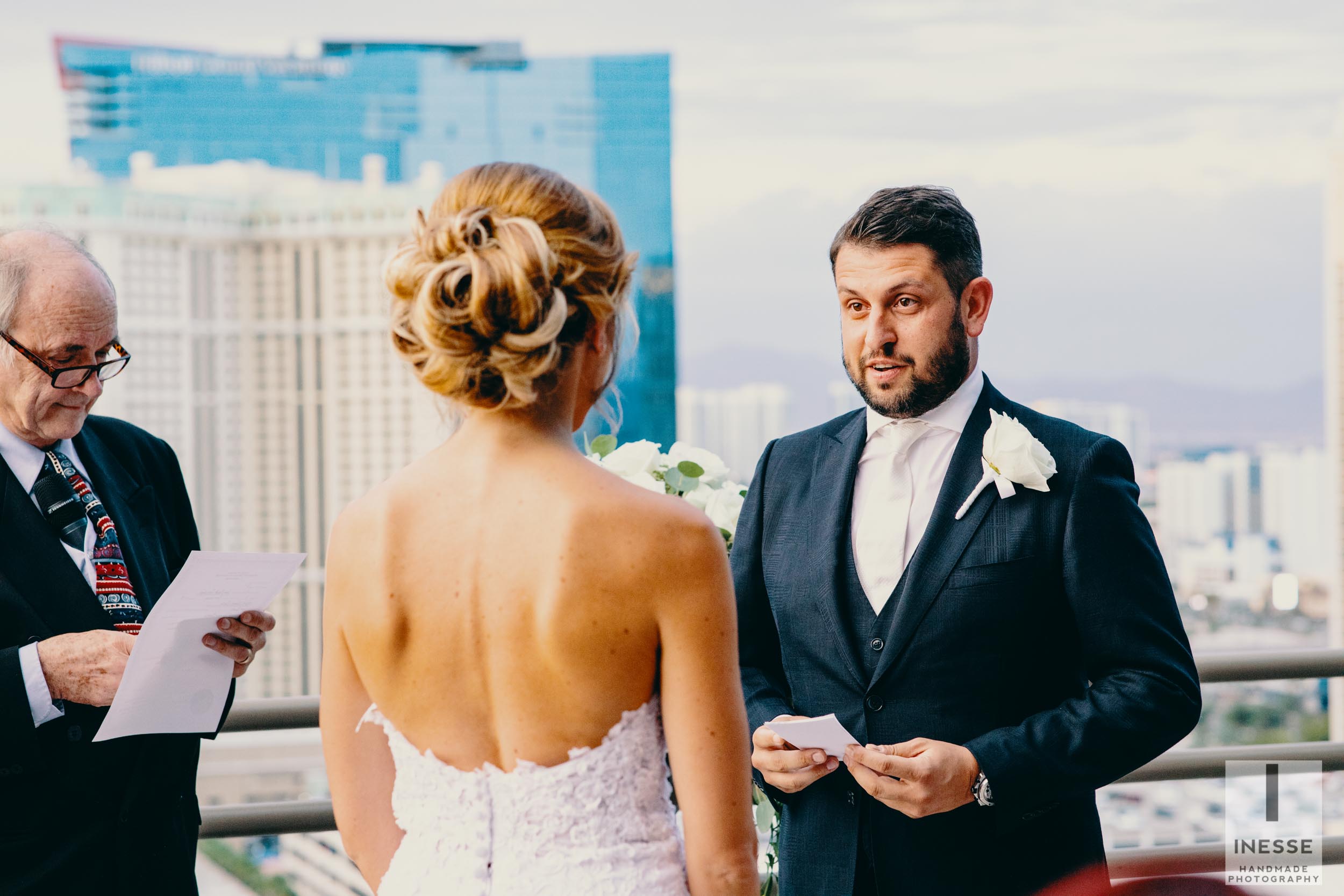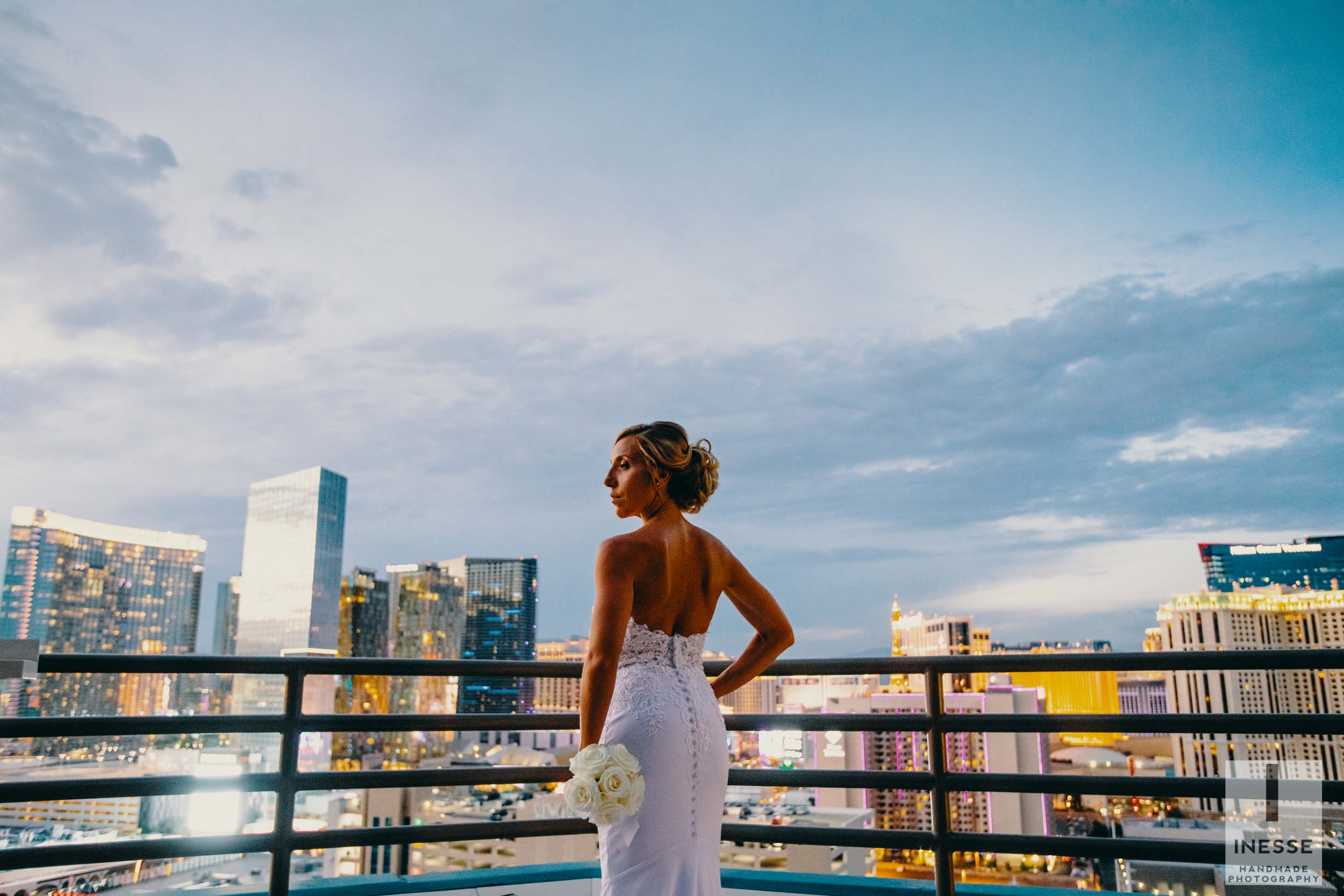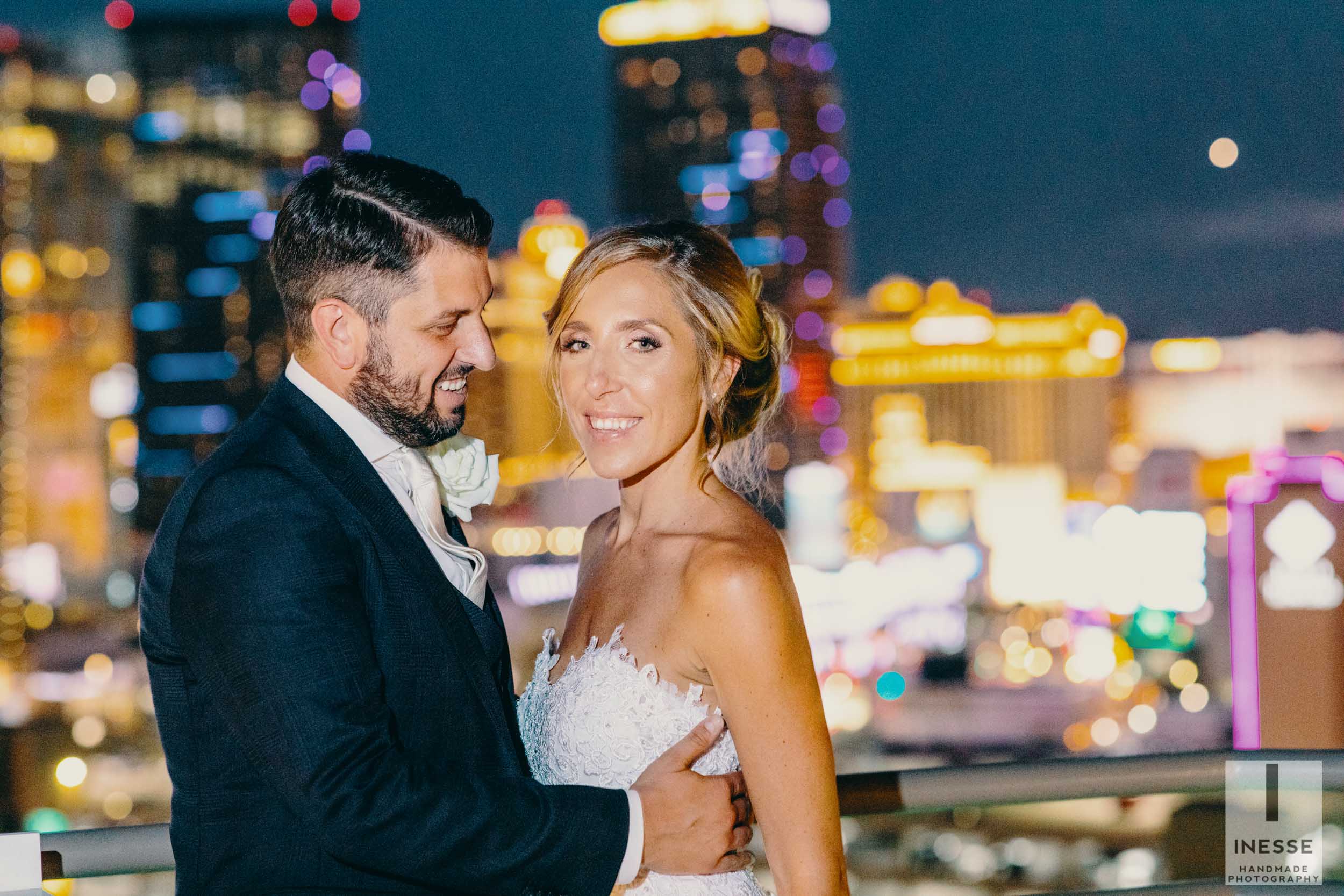 Thanks to:
Wedding Planner: Giada Misuraca Wedding&Event
Hair & Make up: Amelia C. & Co.
Ceremony: MGM Grand Hotel&Casinò