Wedding Photographer Sardinia, Torre di Barì beach
Wedding Photographer Sardinia by INESSE Handmade Photography
Once again in Sardegna, once again to tell with photos and videos a wonderful wedding kissed by the sun and celebrated a few steps from one of the most beautiful beaches in Italy, Torre di Barì.
As per Sardinan tradition, the bride got ready in her family home, a lot of friends, relatives of simply curious neighbors took par to the characteristic breaking of the plate, well-wishing for the couple. The groom, originally from Campania, waited for his bride on the altar of the village church. A very exciting ritual, made even more original by a numerous Sardinian choir of male voices. It was a real surprise for Francesca and Nicola when at the end of the ceremony they were surrounded by singers who dedicated them a Sardinian love song.
Francesca was radiant in her Anna Tumas dress, embellished even more by a wonderful shoe created by Jimmy Choo.
After the ceremony, with bride and groom took a walk on one of the beaches that in those days was recognized "blue flag of Italy", a very important international awards.. But the guests were waiting impatiently in a beautiful location overlooking the sea, the Hotel La Bitta. Here the party began .. first in the charming terrace with swimming pool on the sea, then in the nearby room where the guests danced and sang until evening.
Bridal dress: Anna Tumas Atelier
Bridal shoes: Jimmy Choo
Hair: Centro Bellezza Ogliastra – Exclusive Center 
Make Up: Eleonora Sulas
Flower arrangement: Pollice Verde di Marina Fois
Venue: Hotel La Bitta, Arbatax
Wedding Cake: Il Paese delle Meraviglie di Paola Castelli
Aerial shots: Federico Pisanu – Xircu Studio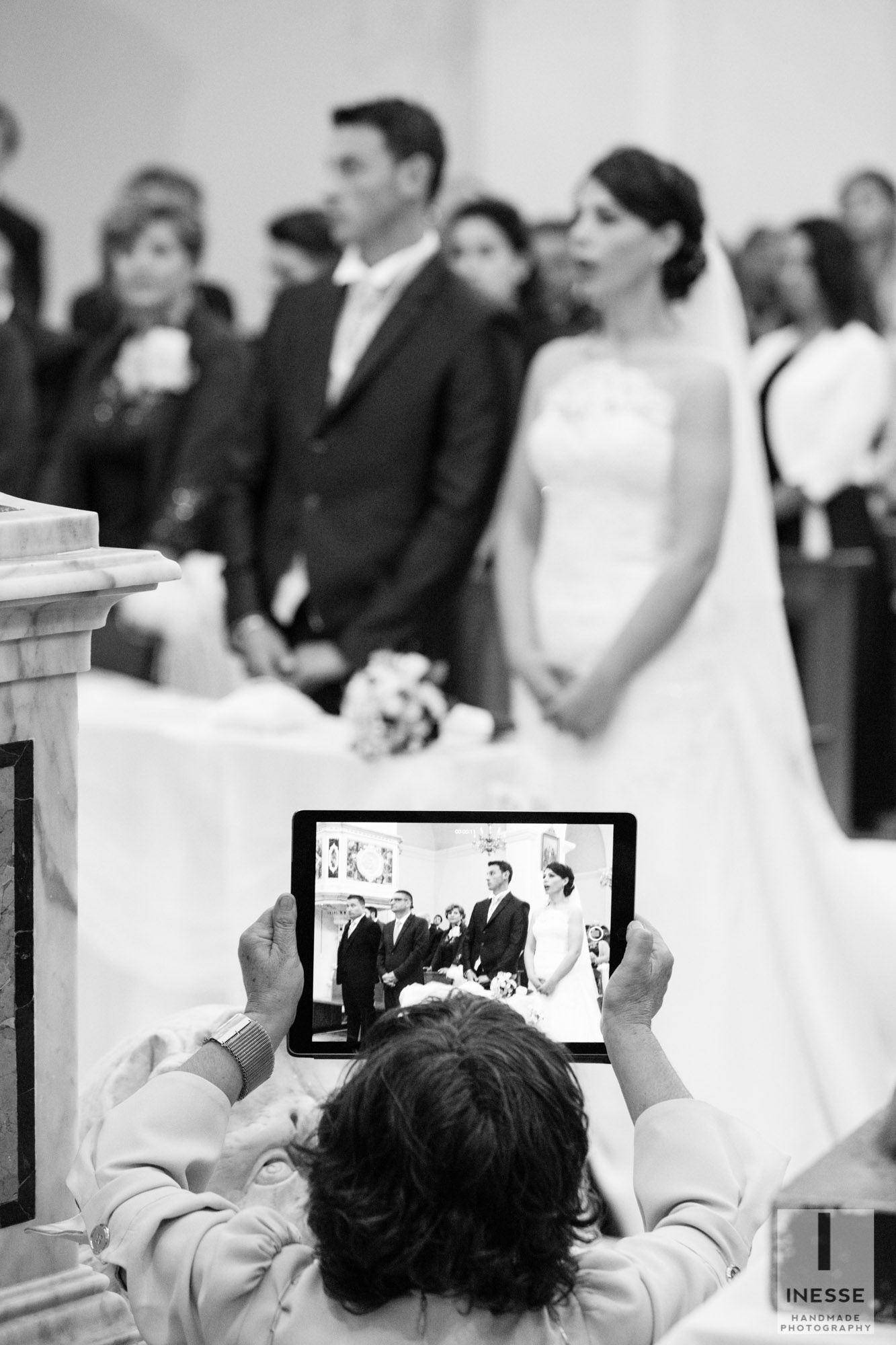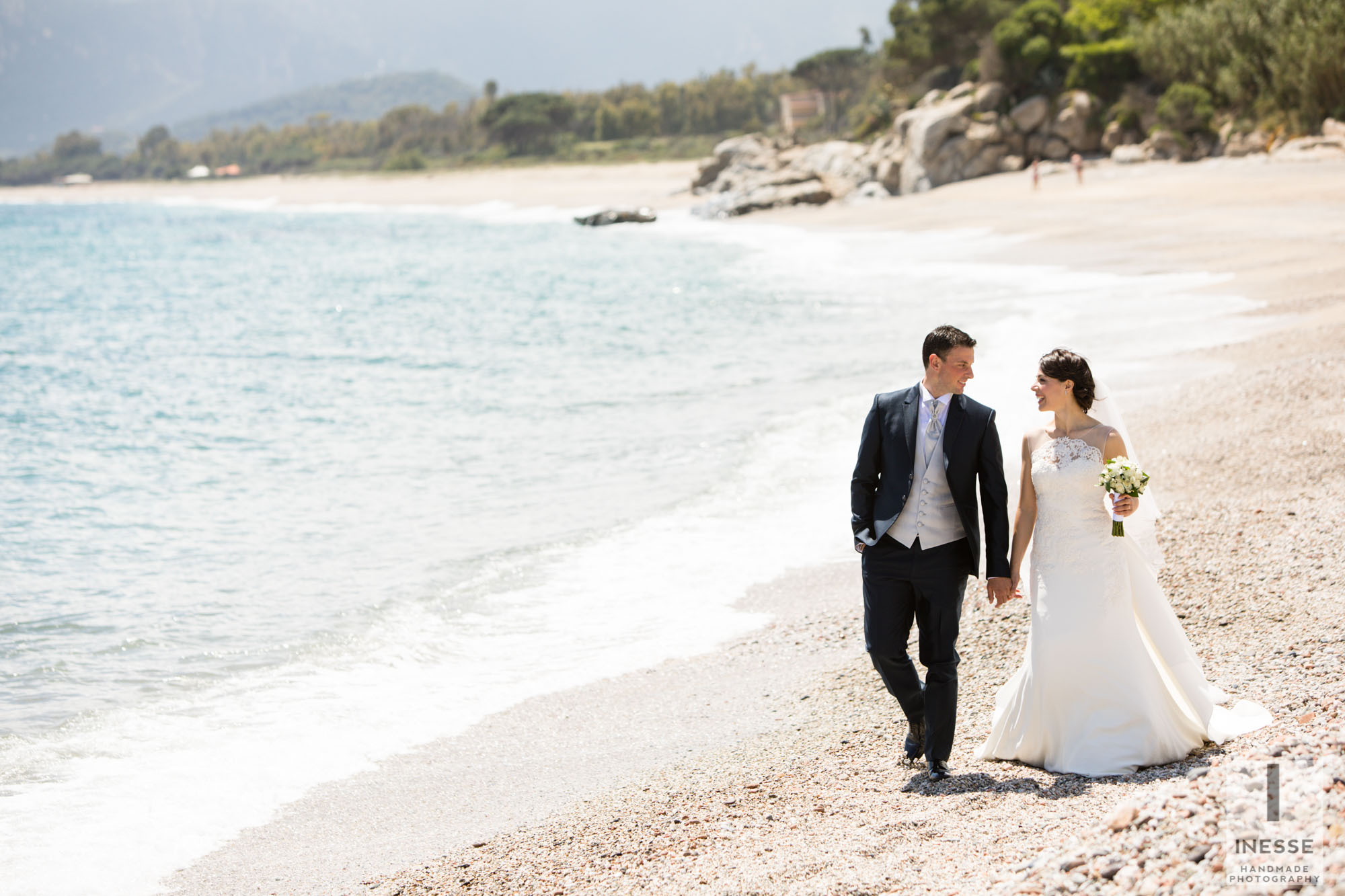 Back to BLOG
Go to PHOTOS